Be a great teacher or have a life?
You desperately want to be an impactful teacher. 
But the countless hours of planning are leaving you feeling frustrated and overwhelmed with no energy left over for teaching. 
At the end of the day, you're caught between wanting to positively impact students' well-being and nurturing your own. 
This doesn't have to be your "teacher norm".
How to Be a Great Teacher and Have a Life:
Step 1)
Buy Lessons Plans

 

Purchase one of our ready-to-teach that fits your needs and instantly download after purchase. 

Step 2)
Teach an Epic Lesson

 

Our lessons require NO EXTRA PLANNING. Just read through the detailed teaching plans and tah-dah, you're ready for class.

Step 3)
Enjoy Your Life

 

With all your extra free time, you don't have to choose between being a great teacher and having a life. Now you can do both!
We provide teachers with engaging lesson plans focused on relevant issues.
Helping you equip students with the knowledge and skills to take ownership of their well-being and thrive.
Our fully designed lesson plans come with the following resources:
Lesson comes with a video reviewing the entire lesson. Videos review the teaching guide while providing additional teaching insight.
Our lessons aren't just teaching ideas, they're fully designed plans. Each lesson comes with a step-by-step teaching guide.
Feel free to follow along or adapt as needed. 
Lessons include a PowerPoint to help guide instruction and enhance student learning.
An answer key comes with every lesson. The answer key gives examples to share with student and make grading easy.  
The investment that keeps on giving. Every single resource comes with free updates for life.
"This was such a blessing to me, this is a complete HEALTH package! The rubrics are great and the activities are amazing! This is all you need, no planning or creating!"
Over a

million

students served.
"I love your whole body wellness approach, and it's so much more meaningful than the Glencoe books I learned about in college. Your blog was actually a major influence in getting me on board for skills based health...something I hadn't even heard of previously."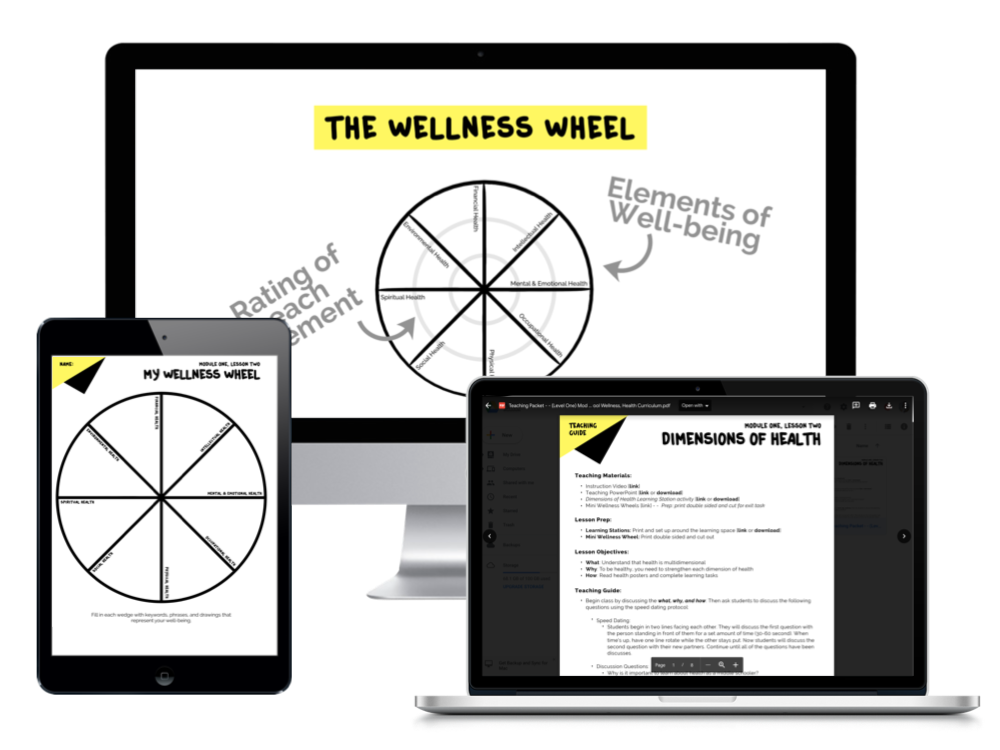 A gift just for you, FREE Intro to Health unit plans:
Four 

ready-to-teach

lessons
Introduce students to a comprehensive approach to health
SAVE TIME with our

no planning

and minimal prep lessons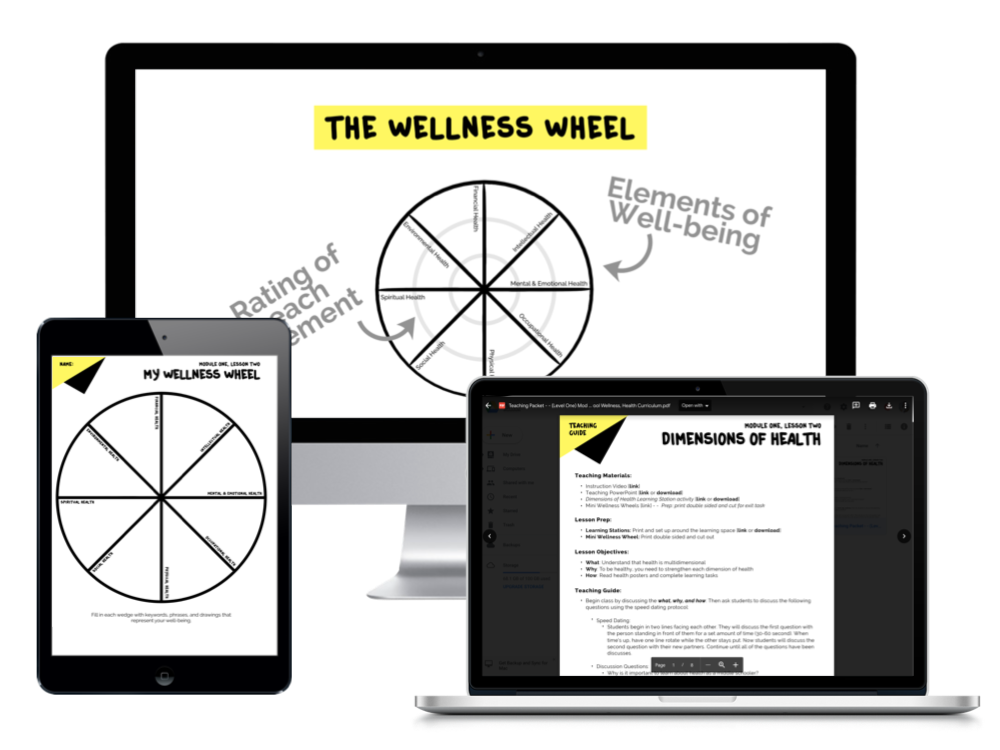 Every purchase
supports local students. Welcome to WordPress. This is your first post. Edit or delete it, then start writing!